Under the supervision of Dr. Joshua Allen, the entire team at East Texas Primary Care is dedicated to providing professional and compassionate in-home primary health care services.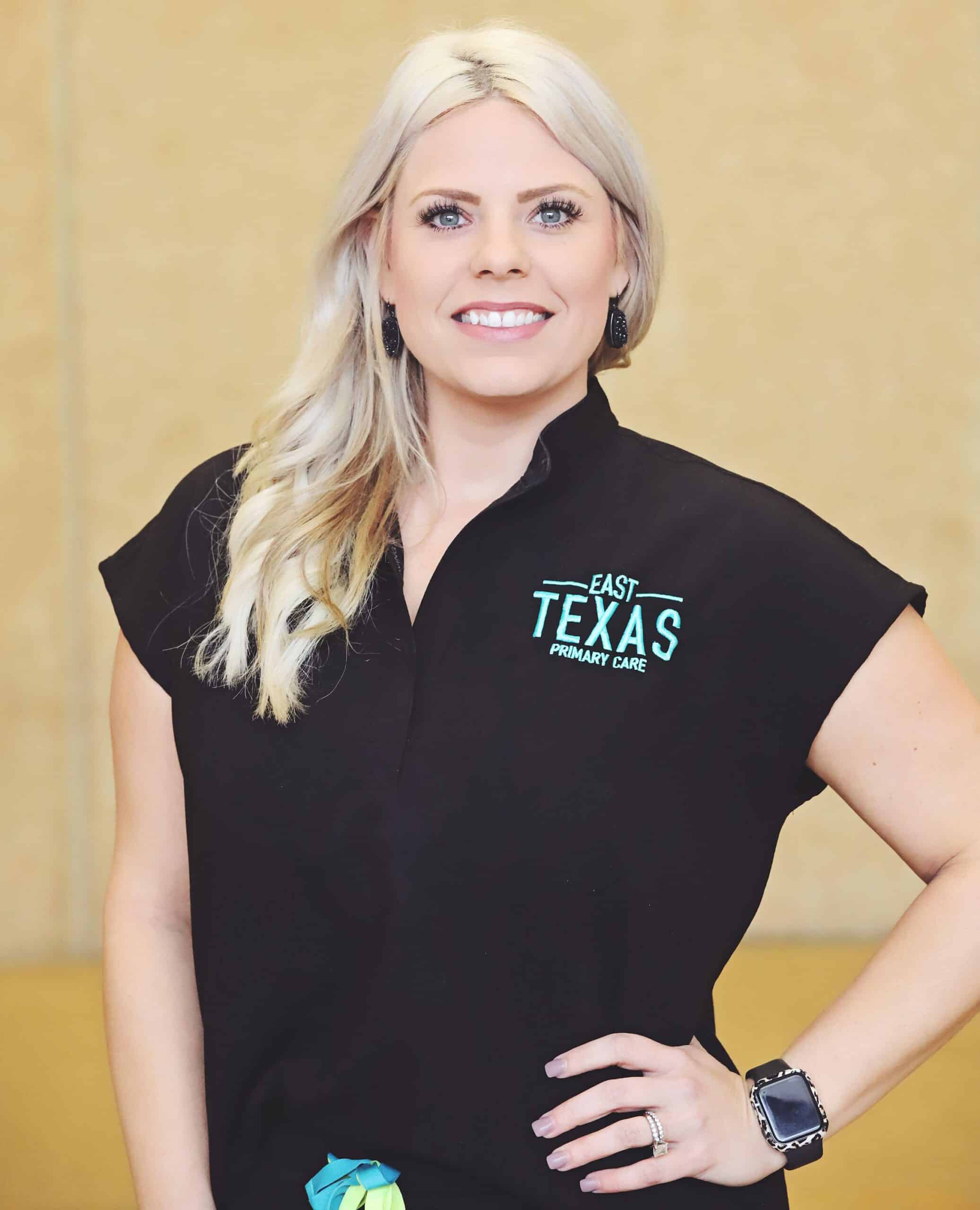 Board-certified Family Nurse Practitioner through the American Academy of Nurse Practitioners
Professional Accomplishments:
Certified hospice and palliative registered nurse since 2012

Junior League of Lufkin 2014 – 2020 serving in multiple chair positions during her tenure 

Served on the Board of Directors, Texas & New Mexico Hospice Organization, 2015 – 2017

Nurse of the Year, Angelina County 2018
Professional Affiliations:
Provider for Angelina County Jail through Southern Health Partners 

Medical Director of Country Place Senior Living in Livingston, TX 

Contract NP with Diagnostic Medical Testing 

Contract NP with Accent Care Hospice  

Contract NP with Amedisys Hospice

Contract NP with Choice Hospice 
Contract NP with Affinity Hospice
Educational Experience:
Amber obtained her Associates Degree in Nursing in 2011 at Angelina College and completed her Bachelors of Science in Nursing at Stephen F. Austin State University in 2017.  In 2020, she graduated with honors, completing her Masters of Science in Nursing with a specialty in family practice as the inaugural class at Stephen F. Austin State University.
Professional Experience: 
Prior to obtaining her Nurse Practitioner (NP) degree, Amber worked for a local hospice for 10 years and began serving as Clinical Coordinator and Alternate Supervising Nurse in 2012.  She became the Director of Nursing/Clinical Director in 2014, managing outpatient and inpatient hospice and palliative services until September 2020. 
Since that time, Amber has served her community as a Family Nurse Practitioner, making home based primary care visits.